Information on DC policy in Canada and around the world
Our timeline of legislation in Canada: A Brief Overview of the AHRA
The Assisted Human Reproduction Act: The Full AHRA
Overview of policies regarding donor conception around the world: Health Law Central
Facebook groups
We Are Donor Conceived (2K+ members)
A Facebook support and discussion group for donor conceived people (i.e. individuals created by egg, sperm, or embryo donation).
DNA for the Donor Conceived (DNA Detectives) (2K+ members)
A Facebook group to help with "using DNA to locate biological family for individuals who are donor conceived and for donors searching for their biological children."
Resource / Support networks For DCP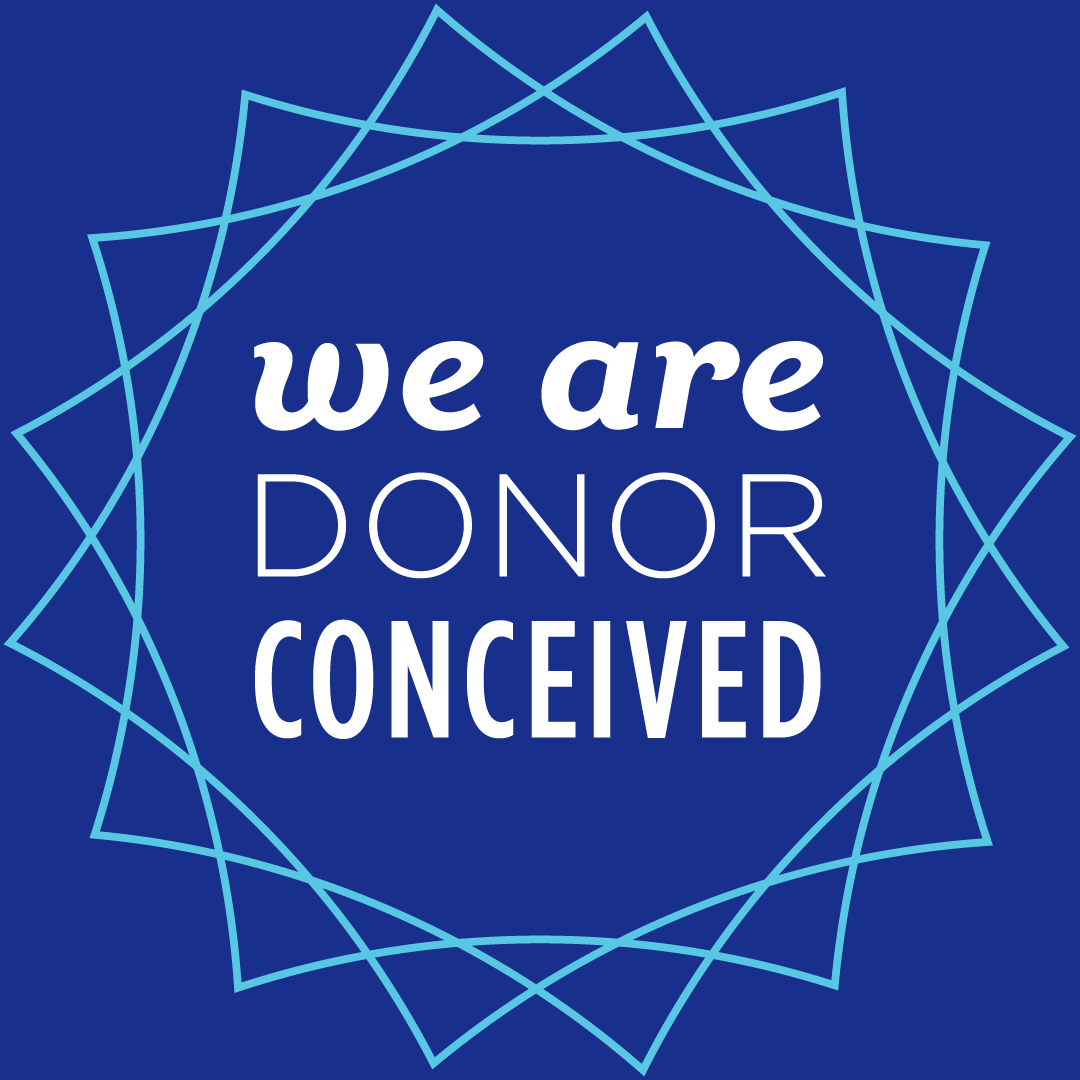 "We Are Donor Conceived was launched in 2016 as a resource center for donor conceived people around the globe." Based in the US but supporting DCP around the world.
DCC Support (Donor Conception Community Support)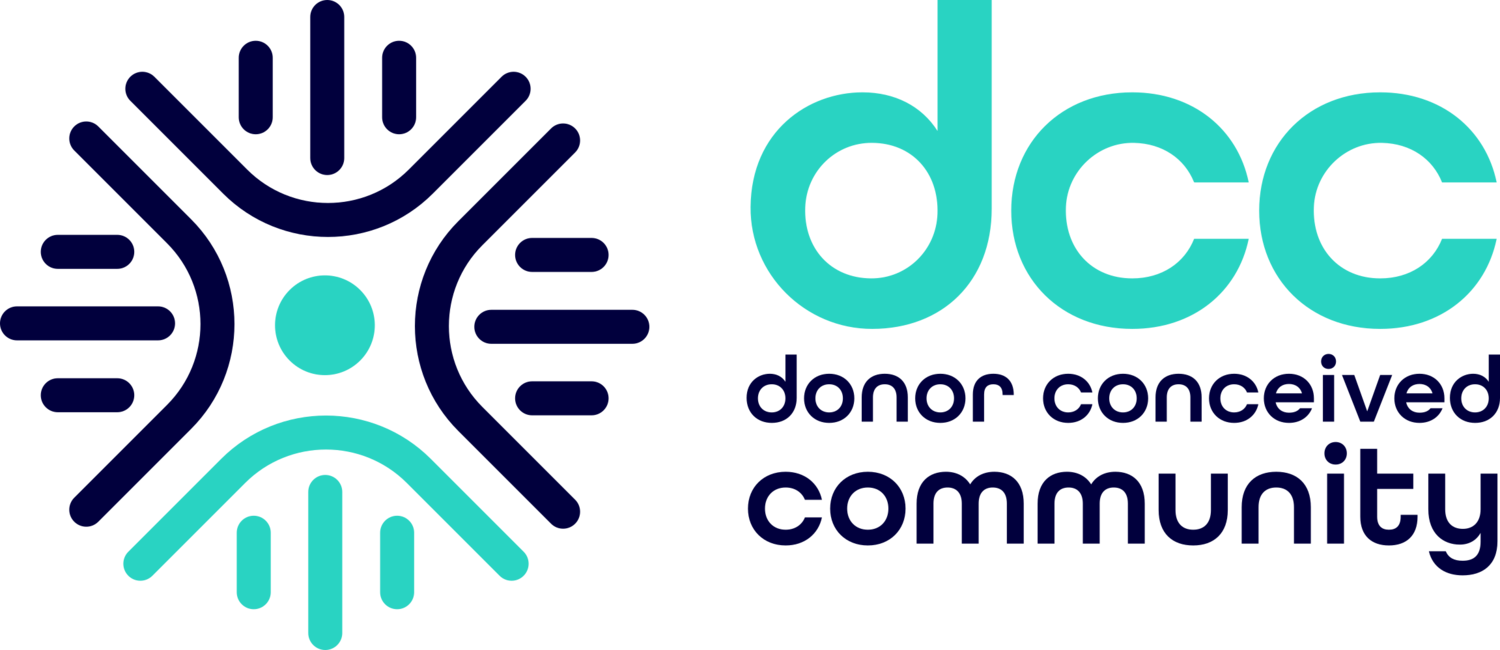 DCC Support is a non-profit organization that provides peer support and resources for people navigating donor conception & DNA discoveries.
DCP organizations in other countries
U.S. Donor Conceived Council (DCC)🇺🇸
"U.S. Donor Conceived Council, Inc. (DCC) is a 501(c)(3) nonprofit founded in 2022 by a team of donor conceived people (DCP) who serve on a volunteer basis. DCC aims to educate others on the lived experiences of DCP; advocate for reforms to the fertility industry that further our best interests; and assist in developing and passing legislation that protects the rights of donor conceived people.
"Donor Conceived Australia (DCA) aims to be the peak body for donor-conceived people in Australia. We are a national, not for profit charitable organisation led by donor-conceived people offering support, education and advocacy on behalf of people conceived via Assisted Reproductive Treatments (ART) – including sperm, egg and embryo donation throughout Australia."
" 'Sur terre via donneur' is a platform for information and exchange about medically assisted reproduction (MAP) with donor in Switzerland." . . . "Our platform was created for donor conceived people as well as recipient parents who chose to use this conception method. It is also intended for Swiss donors and anyone else interested in this subject."
DonorKind (Netherlands) 🇳🇱
"The Donorkind Foundation is based on the principle that every person should be allowed to know his own biological family and be open about it. We therefore believe that donor children should be allowed to choose this themselves (not parents, not doctors) and that donor children and donors agree together on how they treat each other as a biological family (possibly with help). To this end, the Donorkind Foundation lobbies, we seek media attention and, for example, we use a general secret Facebook group to ensure that donor children and donors can visit each other to share experiences and information." [auto-translated from Dutch]
Related group: Donor Detectives (Netherlands and Belgium) 🇳🇱 and 🇧🇪
SpenderKinder (Germany) 🇩🇪
"Our association represents the resulting children's view of "sperm donation" and other forms of family formation with sperm or eggs from a third person such as " egg donation," embryo adoption and "surrogacy." We would like to inform other donor children and people who wish to have children and donors about the legal framework, psychological challenges and ethical issues of these types of family formation as well as about the legal need for action from our point of view."
Other groups
R U D C (Australia) 🇦🇺 [inactive]
"RUDC is a public awareness campaign with a difference. Now there's less chance that you're DC than that you will get heart disease or diabetes, but if you are DC, it's arguably more profound. Although we might appear like ordinary people our donor conceived identities are often shrouded in mystery and have caught up with us long after the age we should have known about them."
International Donor Offspring Alliance [inactive]
"IDOA believes that everyone has the right to know the truth about their own life and that that includes the manner of their conception and the identity of their biological parents." The IDOA was formed in 2007
Organizations led by recipient parents
"Donor Conception Canada's vision is a Canada where donor conception is a positively accepted way to build a family, and honours the rights of all involved, especially people who are donor conceived."
"Scandinavian Seed Siblings was started in 2008 by a few Swedish mothers who had children as a result of sperm donation. A donor also contributed to the start of the organisation."
Australian Donor Conception Network
"Our members come together in person and online to support each other, not because we are experts in any particular field (medical, legal, etc) but because we have our own experiences to share. In sharing experiences, we honour each other's confidentiality."
Donor Conception Network (DCN) (United Kingdom)
"We are a supportive network of more than 2,000 mainly UK based families with children conceived with donated sperm, eggs or embryos, those considering or undergoing donor conception procedures; and donor conceived people."